We are a little more than two hours away from the official start of the second round of the NHL playoffs. What does that mean? Last minute prediction column for the Eastern Conference. Don't say your buddy Cult doesn't come through for you in a pinch readers! But let's not waste time, we have a deadline to meet and Dion Phaneuf gifs to post. ON WITH THE SHOW!
New York Rangers vs. Washington Capitals
Major Storyline: Is this finally the Caps year? How many times have we asked that question now. Each year, we all wait to see if Alex Ovechkin, Nick Backstrom and company can finally get over the hump and win the big one. It never happens. Can this year be different? Or are the Caps about to relive their past all over again like Bill Murray in Groundhog Day? Or is Edge of Tomorrow the better comparison?
Secondary Storyline: How many people wish this was the Rangers vs. the Islanders instead? Look, we all know Gary Bettman loves Ovechkin as much as he loves the idea of hockey succeeding in Arizona, and the thought of him joining Crosby as a Stanley Cup winner would be a big deal for the league. But come on, Islanders-Rangers? Tavarez vs. Lundqvist? Long Island vs. Manhattan? The best team in the East going up against a team looking to keep their stadium alive? That would've been big money, even if it didn't have a star like Ovechkin involved.
Rangers Player to Watch: Henrik Lundqvist. He's one of the best goalies and coolest cats in the NHL, and he was stellar against Pittsburgh in the first round. The Rangers may be loaded with talent all over the ice, but this team will go as far as King Henrik carries them.
Capitals Player to Watch: Alex Ovechkin. Who'd you think it was going to be? Watching Ovechkin play has always been a treat for me; he has the scoring/playmaking ability of Crosby, but he also has physical attributes of a Mark Messier (not defensively mind you. Please don't think I'm nuts). He's just never been able to put it together on the big stage, which is why the Caps have never gotten over the hump during his tenure. He has to be otherworldly in this series for them to do so, and even then, it may not be enough against a team like the Rangers.
Winner: Rangers in five. It's not that I think the Caps are bad; I like a ton of their players and Braden Holtby is one of the most underrated goaltenders in the game if you ask me. But the Rangers have too much talent and too much motivation to get back to the Cup after last year's defeat, and I don't see them falling before the next round. You know what that means? More King Henrik! Play that guitar solo big man!
The Jimmy Page of guitarist who are goalies
Montreal Canadiens vs. Tampa Bay Lightning
Major Storyline: Who will P.K. Subban piss off this time? I mean, what else is there to go with? Neither team has any bad blood with the other, and going with whichever goalie plays better is like hitting the easy button. Plus, we all know that the polarizing defender is going to do something to get under Tampa's skin at some point. The ultimate fun is guessing who it ends up being. My guess; Steven Stamkos. At least it would get him involved in something for once.
Secondary Storyline: None. Again, there's no bad blood here, Carey Price is more than likely going to outplay Ben Bishop, and Montreal's crowd is going to be louder than Tampa's crowd. Man this series is boring to talk about. I'm pretty sure there are Roman Reigns promos that are more interesting than the buildup.
Canadiens Player to Watch: Brendan Gallagher. I am going way, WAY off the page here with this choice. Yes, Subban might be Montreal's best skater, Max Pacioretty may be their best offensive player and Price might be the best player in the league. But the heart and soul of the team is most certainly Brendan Gallagher, a 5'9 former fifth round pick who scratches, claws and earns everything he does on the ice. He only had two points against Ottawa, which means we've yet to see his best hockey. If he can play up to his standards and continue to do the little things he does so incredibly well, Montreal will win this series.
Lightning Player to Watch
: Steven Stamkos. Tyler Johnson has been absolutely brilliant for the Lightning all year and through the first round, but Stamkos remains the best player they have. He unfortunately hasn't played like it; in the seven games against Detroit, he only tallied three points, two of them coming in Game 2.
If Stamkos had problems scoring on Petr Mrazek, how do you think he'll do against the best goaltender in hockey? He best get his act together, otherwise the Lightning will be in trouble. Although they may be anyway if Ben Bishop continues his inconsistent play from round one.
Winner: Canadiens in six. Carey Price is just too good, and while the Canadiens have offensive issues, Ben Bishop's troubling play is enough to make me believe they'll get some goals. It'll be an entertaining series at least, a lot more than the buildup would have you believe.
That's it guys. I am off till tomorrow; not sure what the topic will be. Till then, more DUCHOVNY memes!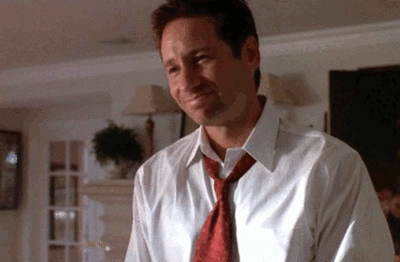 Please change disks to continue...