Big weekend coming up wrestling fans. No, I'm not talking about TNA going out of business and no, I'm not talking about Samoa Joe walking out onto a stage, evidently a moment right up there with Punk-Cena, the nWo formation and the Austin beer truck segment combined. What am I referring to then? The Lucha Libre World Cup! Yup, AAA (backed by the Mexican brewery Grupo Medelo) has put together the wrestling equivalent of the FIFA World Cup, featuring eight teams made up of talent from Lucha Underground, AAA, Ring of Honor, Pro Wrestling Noah, All Japan and TNA (CMLL, the other top promotion in Mexico, was invited to participate, but declined because...it made too much sense?). These eight teams will compete in a three round tournament, with the winner going on to become Lucha Libre World Cup Champion (keeping with World Cup tradition, there will also be a third place match up. Nice touch AAA, nice touch). Oh, did I mention Matt Striker and Vampiro are calling this? Best night ever alert!
Anyways, for the next two days leading up to the big event, we're going to take a look at each respective team and breakdown what chances (if any) they have of capturing the trophy in this inaugural tournament. Our first two teams we're looking at will be the teams from All Japan and Pro Wrestling Noah. Sound good? Good. Let's not waste time. ON WITH THE SHOW!
Lucha Libre World Cup Preview
Team All Japan Wrestling
The Members
Kenzo Suzuki, the team captain. More on him in a moment.
Tiger Mask III, former Sonny Ono client, the innovator of the Koji Clutch, kinda sorta a major Japanese wrestling legend in that he's considered one of the twenty five best wrestlers ever by PWI.
Masamune, actually doesn't work for All Japan, but was brought in as part of the team anyway. Where's a mask, which means he'll be right at home.
Wrestler You'll Recognize
Suzuki, who if you recall once wrestled for WWE. Remember that Japanese guy from the early 2000's who wrestled on Smackdown, had the geisha manager (Suzuki's actual wife) and teamed with Renee Dupree in one of the oddest pairings of all time? That was Suzuki. Ironically enough, WWE supposedly had bigger plans for him than that, and in fact originally conceived for him a role similar to the one Rusev plays today. Unfortunately, they scrapped that, eventually forced him to become a comedic performer and the rest is the kind of history that only shows up in terrible alternate timelines. Since being freed by WWE in 2005, Suzuki has rebounded nicely, having stints in CMLL, AAA and Dragon Gate before settling into All Japan five years ago. This will be a nice opportunity for him to remind the world why he was such a sought after free agent by WWE all those years ago.
Chance of Victory
Slim, as in Slim Pickens. No disrespect to All Japan, but they're not exactly the top of the food chain in Japanese wrestling circles, not to mention that this is the second oldest team in the field (that is a factor. Don't kid yourself). I'm expecting a spirited performance from this group though, and hopefully we get to see them go up against the Mexican Legend team. Who doesn't want to see the two oldest teams in the tourney clash? That it would likely be better than half of what you see in WWE and TNA these days would be telling.
Team Pro Wrestling Noah
Members
Taiji Ishimori, team captain, longest reigning GHC Junior Heavyweight Champion, veteran of all three major Japanese promotions, former tag team partner of KENTA (now known as Hideo Itami).
Yoshihiro Takayama, pro wrestler/MMA fighter, one of only two men to hold all three major Japanese titles (the GHC Heavyweight Championship, the Triple Crown Heavyweight Championship and the IWGP Heavyweight Championship), pretty decent commentator for KENTA matches (man, KENTA/Itami is like the unofficial fourth member of this team with all these mentions, huh?).
Atsushi Kotoge, former GHC Junior Heavyweight Champion, youngest member of all the Japanese wrestlers, CHIKARA veteran, yet another former opponent/partner of KENTA. Seriously, can WWE just loan Itami out for a day to compete with this team? Is anyone going to complain?
Itami/Kenta is not impressed
Wrestler You'll Recognize
Takayama, thanks in a large part to his MMA career. Despite having an unimpressive win loss record overall (0-4), Takayama was lauded for being one of the toughest men to fight in Pride. Most notably, his loss to Don Frye at Pride 21 is considered to be one of the best MMA fights ever, which saw Takayama refusing to be defeated despite taking brutal punishment. Combine that with his impressive resume in the puroresu style and his famous call of KENTA/Kensuke Sasaki match in 2005 (he famously exclaimed "I hope this never ends!" during the bouts climatic chop battle), and he's barely the most well known. In fairness though, both Ishimori and Kotoge have some familiarity with American audiences, thanks to their involvement in AAA and CHIKARA respectively.
Chance of Victory
Better than you think. Noah's team is clearly the superior of the two Japanese teams, and they have the advantage of having Ishimori, an AAA veteran on their side. I wouldn't put them as the favorite or anything, but this is definitely a team to keep an eye on. At worst, they're definitely a semi-finals team I think, and you could talk me into them winning the third place bout. I may need a few glasses of chocolate milk in me before you present that case, but it could happen.
Alright guys, that's it for tonight. I'll be back tomorrow with a look at the ROH/LU team and the TNA/LU team. Should be a good one. Till then, sleep well and dream of Angelico making more suicide dives, watch Chuck, drink more chocolate milk, stay in the car, and chill out, it's SUMMER!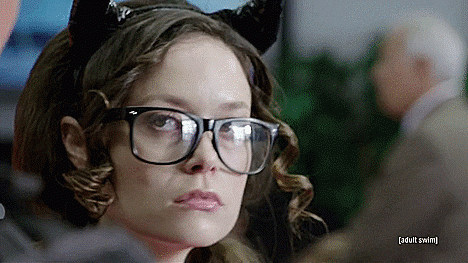 Please change disks to continue...