And we're back with the next part of the Lucha Libre World Cup preview! For this entry, we'll be taking a look at Team Ring of Honor/Lucha Underground and Team TNA/Lucha Underground. That's a lot of Lucha Underground right there, which if you've read any of my work is quite alright with me. Do any of these teams have a chance? Is there anyone you know? Why am I still asking questions. It's time! It's time! It's predicting time! ON WITH THE SHOW!
Lucha Libre World Cup Preview Part 2
Team ROH/LU
Members
Moose: Ring of Honor star, signed with Jeff Jarrett's Global Force Wrestling (though his ROH contract limits him to house show dates), former NFL player who was actually pretty decent, has future superstar written all over him.
ACH: Another Ring of Honor star, has wrestled for CHIKARA, Dragon Gate USA, Pro Wrestling Guerilla, All American Wrestling, Combat Zone Wrestling, Anarchy Championship Wrestling and pretty much any promotion that has the name wrestling involved. Tried out for WWE last year, inexplicably wasn't signed.
Brian Cage: Former WWE developmental star, former TNA Gutcheck contestant and current regular for AAA and Pro Wrestling Guerilla. Also makes appearances in a certain Los Angeles based promotion that you might've heard of. From the 559. He's a machine.
Wrestler You've Heard Of
Cage, although ACH has been rising up the ranks the past few years and Moose will be a star sooner than later, not to mention he's a football player turned wrestler football fans have actually heard of. Right now though, the man from the 559 takes the cut after a torrid last few months that saw him challenge Albert El Patron for the AAA Championship in Mexico and tear down the house weekly in Lucha Underground. Other than Angelico, no one in the Temple has impressed me more than Cage, a freaky combination of athleticism and power. He's like a properly used Roman Reigns I guess. I expect this to be a coming out party for him, though to be fair, it should be for all three guys. If it seems like I really like this team, it's because I do. Could be the most fun team in the Cup other than...dammit I nearly said too much!
Chance of Winning
Decent, but not too decent. For these guys though, I think the performance is going to be more important than the result. All three have something to prove. Moose's name is quickly rising up the ranks, and it's a good thing ROH took him off the market when they did. ACH could be one of, if not the best, indy wrestlers left right now, and this will be his first big, non ROH spotlight show. And you've already heard me write enough Shakespearean soliloquies on Cage to know how much I like him. Thus, I expect them to be fun to watch, but unfortunately not contenders to win. Like the United States in the actual World Cup. Tim Howard for the win!
Members
Matt Hardy: Version 1, tag team legend, former cult wrestling hero, ect. Do I really need to write anymore? The only people who don't know who Matt Hardy is are non wrestling fans and Mazza, who is in denial about Matt's existence to this very day.
Mr. Anderson: Formerly Mr. Ken Kennedy of WWE, currently Mr. Anderson of TNA, where he was their World Champion a couple of times. Randy Orton's favorite wrestler.
Johnny Mundo: The man with many names, former ECW Champion (new ECW, not old), parkour enthusiast, currently throwing people through windows in Lucha Underground. Resides at the Palace of Wisdom, a great place to vacation I hear.
So shiny!
Wrestler You've Heard Of
All three of them. Seriously. If you're a wrestling fan, the only way you haven't heard of Hardy, Mr. Anderson or Mundo is if you just started watching wrestling in January (and only watched WWE) or just suffered a serious head injury. If it's the second one, please seek medical attention right now (and please tell the doctors to read Please Change Disks to Continue...!). In fact, this might be the most famous team in the World Cup to US audiences. All three wrestled for WWE, all three had times as at least a semi-top star in WWE and all three have had noteworthy escapades outside the ring, whether it WWE or Mundo...actually, Mundo leads a pretty quiet life. Good on you Johnny. In any case, this is a team you'll recognize. Which is good right? American audiences like to recognize wrestlers. I assume that's why Samoa Joe walking out on a stage this past Wednesday overshadowed everything else in wrestling and has gone on to become the greatest thing since CM Punk's pipebomb. In Joe's defense, that was a great strut he used (full disclosure; I like Samoa Joe, I thought the segment overall was pretty good and I'm happy he's getting a shot. But come on fans. It's not like this was Brock Lesnar's return or anything).
Chance of Winning
You'd think it would be pretty good, considering that this is likely one of the more well known team in the Cup. You'd also be wrong. In fact, I'm going out on a limb here and predicting a first round exit for TNA/LU. They don't need as much shine as some of the up and coming teams do (Team Noah, ROH/LU) and do we really expect them to overthrow one of the AAA teams? Let's be real here guys; it's not happening. I say they get bounced by the Dream Team in the opening match. All apologies dudes; I like all of you. It's just not in the cards this year.
That'll do it! I'll be back later today with a look at the Mexican Legend Team and the newly dubbed International Dream Team. Till then, play me off DUCHOVNY!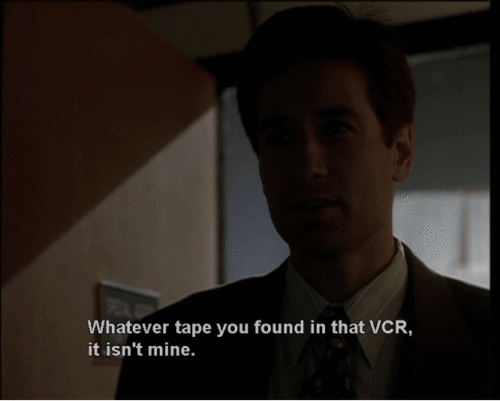 Please change disks to continue...